WALTER WERTZ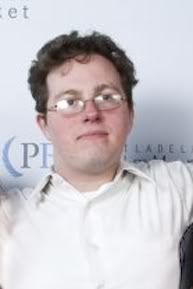 Walter is a screenwriter from the Philadelphia area that specializes in humor, development, and brainstorming. He graduated from the University of the Arts with a BA in Writing for Film and Television. With his degree in hand, Walter took his knowledge to several internships, where his opinions has helped guide (or destroy) a career for many aspiring filmmakers and screenwriters for nearly three years. After reviewing other people's work for the last three years, Walter is now ready to metaphorically grab the bull by the horns and show the world what kind of damage he can do.

When he is not writing and/or reading a script, Walter can be found nerding out over various games. His idea of a romantic evening involves singing heavy metal songs in the cold shower, which is currently outlawed in his state of residence. His favorite color is green, he believes that his cat is the most disgusting thing on the planet, and his third favorite hobby of all time is procrastinating on the start of his diet.
CHRISTINE OLIVER
Christine Oliver is the producer and assistant director for Off the Leash. She will receive her BFA in Animation and minor in Creative Writing from the University of the Arts in May 2012. Christine works in many mediums including hand drawn, digital (2D/3D), and stop motion to create animated pieces, but also works in graphic design, photography, video, and video editing, and screenwriting. Her work has been screened at the Ottawa International Animation Festival, Fargo Film Festival, and NFFTY.

RACHEL GITLEVICH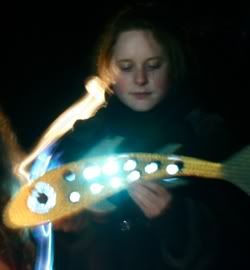 Rachel (our director) is an artistic mastermind, dabbling in anything and everything that inspires her to better herself and her art. As a result, Rachel went to the University of the Arts in order to double major in Animation and Film, where she has made the dean's list all four years.

Her current claim to fame is her stop motion short "Sheep," which played on Nicktoons, and her intern credit on Ugly Americans.